Hippie Jump Extras
The Alliance Hippie Jump contest was the first of it's kind in wakeskating and we were stoked to play host to such a unique event. The hippie jump is a classic move in the world of skateboarding, so we decided to pay homage to our roots with the old "over under" trick. The results were top notch.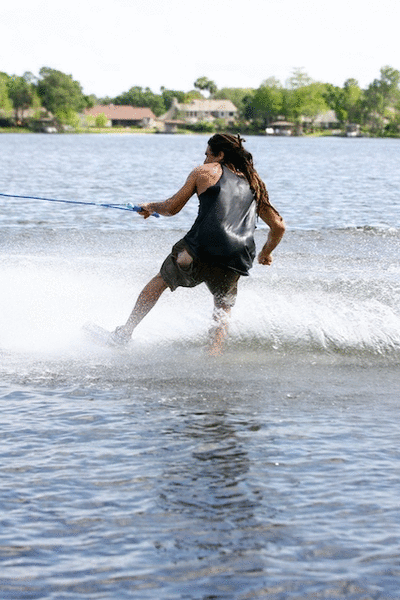 BT was the first of the crew to ride away clean with a BS shuvit underneath. He nailed this FS shuvit under immediatelty afterwards and "set the bar" (haha oh man I crack myself up sometimes) for the rest of the afternoon.
There were quite a few ankle biters throughout the day as guys dialed in their timing. The crashes looked more like pole vaulting accidents (which are quite exciting if you've never seen one before). We nearly lost the bar in the mud on multiple occasions before we stumbled upon the genius idea of making a leash for it, which sped the process up tremendously.
I'd like to take a moment to talk about George Daniels. He's a great guy. Look how cute he is all clean shaven! Man he's tall…and funny too. The reason I'm saying all these wonderful things is because I feel bad that somewhere in the edit process George's text went missing and never made it to print. Don't worry though folks I found it…so here is the lowdown on his day with us.
George Daniels – George had just gotten a haircut and shaved his face before the event, so he looked nothing like a hippie. He looked  more like a 16 year old actually. Ha! George's first attempt at the hippie jump was an absolute yard sale. His board t-boned the bar and everything went flying in all directions. The wakeskate, the pole, his limbs, and at one point his shirt even exploded off his body. He gave it hell for a few tries before sticking a butter backside shuvit underneath the bar.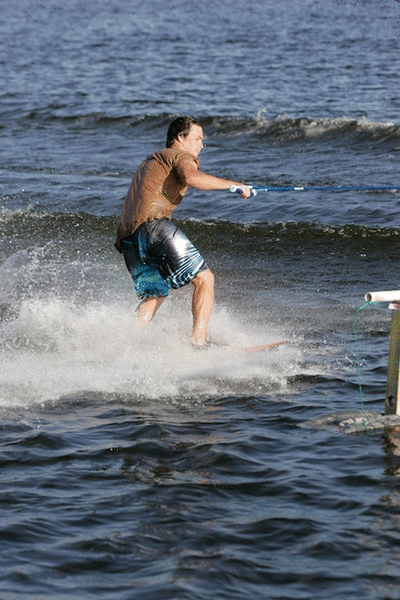 Danny Hampson drove the boat all day. He never once complained, just encouraged each of the riders and asked for a beverage from time to time. Then he climbed out of the drivers seat and slayed the jump. He started out with the straight hippie jump, followed it up with a BS shuvit underneath, and then closed out the session with this flawless hippie 3-Shuv…
NicK Taylor living the dock life.